The Bachmann Apprenticeship

Bachmann Apprentice Info Evening 2020
Our Apprenticeship Manager Dietmar Matt presents Bachmann's award-winning apprenticeship program discusses open positions, rotations and special Bachmann benefits.

The following videos are only available in German


Applications 2021
Does an exciting and future-oriented apprenticeship in an internationally successful company sound good to you? How about a varied field of activity and a great working atmosphere in a diverse team?

Then book a trial at +43 5522 34970 with Bachmann!

Due to the ongoing Corona situation, we have introduced several new measures that trial apprentices must observe.

Prior to and during the trial you should be free of fever and show no Corona-related symptoms. Masks and hand disinfection are mandatory for the duration of the trial.

All apprenticeship positions for 2021 have been assigned, we will be happy to receive your application for 2022 from autumn 2021.



Electronics:
What you bring:
Technical understanding and manual skills
You enjoy working with technical devices
Competence in math and physics
Abstract thinking skills
What you will learn:
Development and testing of electronic assemblies
Technical documentation
Creation of printed circuit boards
Programming and installation of electronic process control systems



Operation Logistics:
What you bring:
Organizational skills
Quick thinking
Careful, precise workking style
You enjoy working with other people
What you will learn:
How to organize the flow of goods (from supplier to customer)
Material orders, accounting, logistics
Working with computer programs
IT Systems Engineering:
What you bring:
Interested in working with computers
good people skills
Systems & network thinking skills
Conscientiousness & attention to detail
What you will learn:
How to select, install, configure and test computer hardware and software
Troubleshooting
How to apply programming tools
Online Marketing: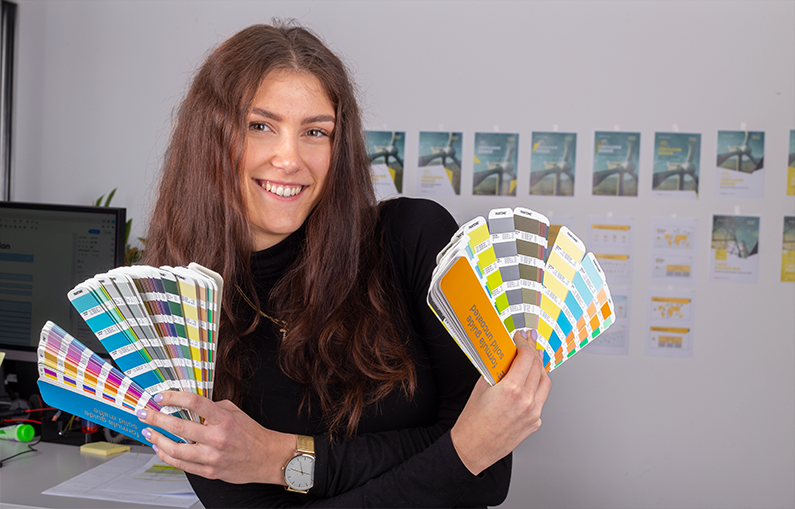 What you bring:
Creativity and design skills
Strong German language skills
Organizational and communication skills
Spatial awareness and imagination
An affinity for technology and media design
What you will learn:
Development of online marketing strategies
Online campaigns with Google, Facebbook and Instagram
Implementation of email marketing campaigns
Websites maintenance
Videos and photo editing


Mechanical Design Engineering:

What you bring:
Good spatial awareness
You enjoy math
Teamwork skills
Interest in technology
What you will learn:
how to use information technology (CAD, networks, internet, databases)
Project-oriented work, preparation of sketches and model recordings
Technical calculations
Material selection
Technical documentation


Mechatronics: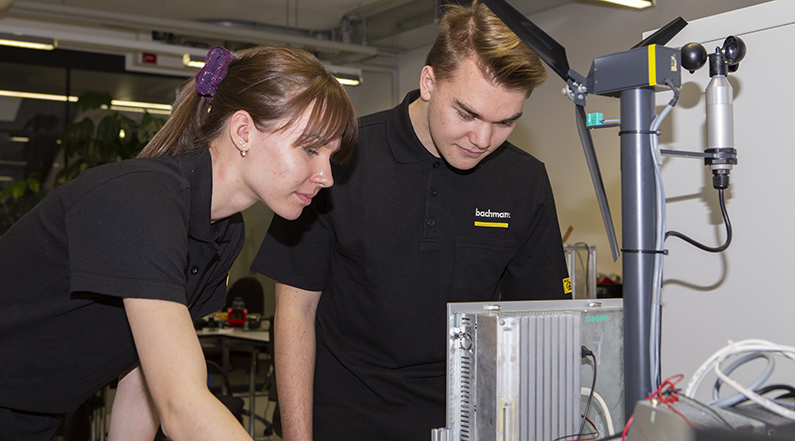 What you bring:
Technical understanding, manual skills
Enjoy working with technical devices
Fun in math and physics
Abstract thinking skills
Enjoy teamwork
What you will learn:
How to review and maintain production facilities
Programming and installation of electronic control systems
Cooperation with design offices, workshops, electrical engineering, electronics, IT and mechanical engineering
Programming and optimization of robot systems
Technical documentation


Application Development - Coding:
What you bring:
Prior programming knowledge
Interest in working with a PC
You enjoy working with people
Networked thinking skills
Conscientiousness
What you will learn:
How to select, install, configure and test IT hardware and software (Windwos, Linux)
Hardware interfaces, bus systems and networks
Programming: C, C++, C#, Java, databases